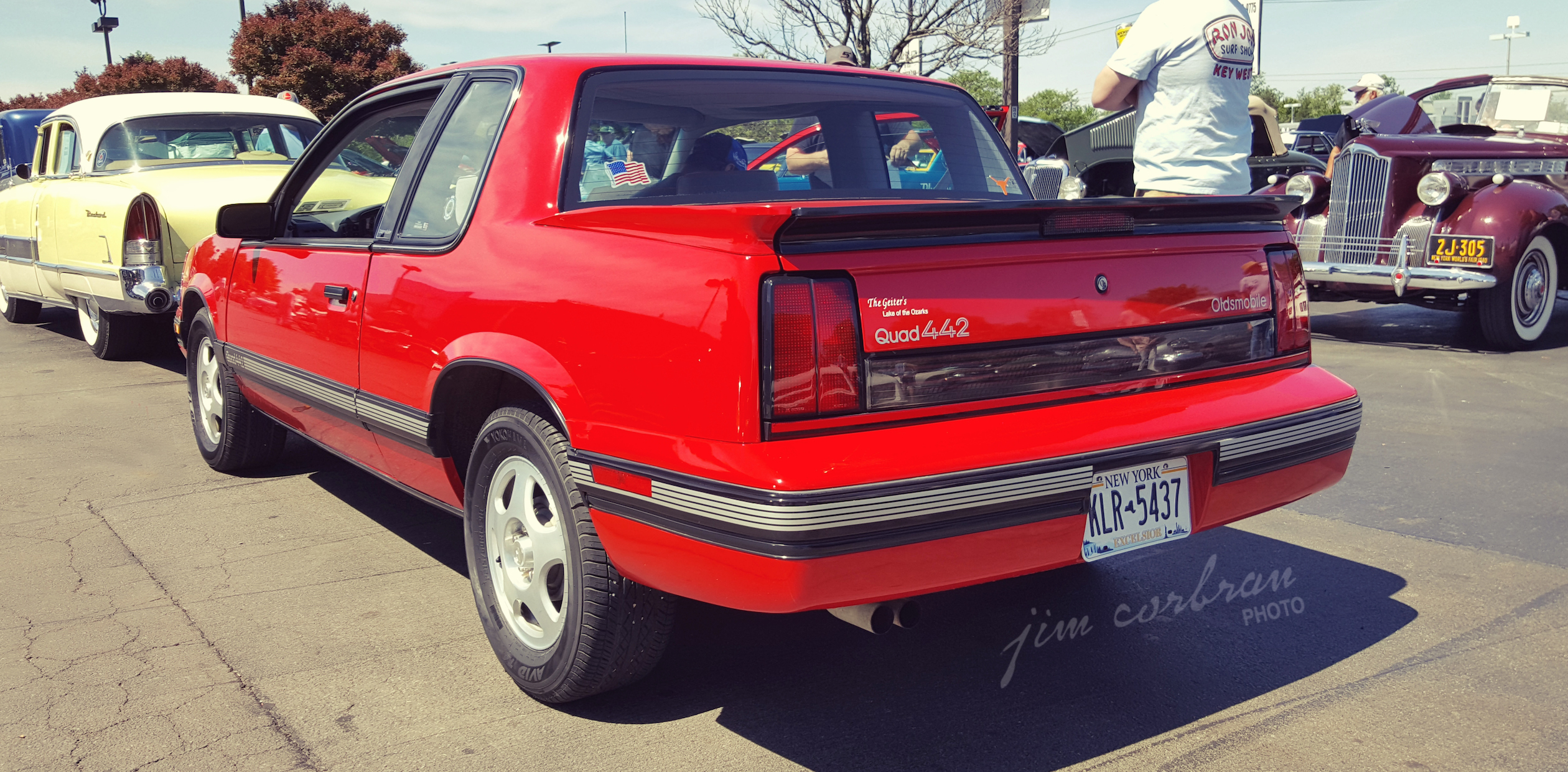 ORCHARD PARK, N.Y. – There's no explaining sometimes how a certain marque can grab hold of you. This 1991 Oldsmobile Calais Quad 442 W-41 is a prime example. Akron's Jeff Szafraniec, the owner, tells us that he has seven examples of the Calais in his stable. Seven! This one's pretty special. Only 200 of them left the factory equipped this like this one, and it was special enough to be featured on an edition of Jay Leno's Garage, where Jay and Jeff take the car out for a drive. If you haven't seen it yet, here's a link to the YouTube video. Oldsmobile was in a kind of transition period in 1991, trying to break away from the stodginess of the "Your Father's Oldsmobile" to a more hip version of "Not Your Father's Oldsmobile." Olds hung on for another 13 years with a mishmash of warmed-over 88s & Ninety-Eights, the ground-breaking Aurora, and a few badge-engineered Chevys, before unfortunately becoming "Not Anybody's Oldsmobile" in 2004. Too bad. They showed some real promise every now and then, but General Motors just had too large of a portfolio. We came across Jeff's Quad 442 last summer at the Orphans in Orchard Park Car Show at West-Herr Chevrolet.

Jim Corbran, RRofWNY

Got a RealRide you'd like to see featured here?
Drop us a line at realrides@buffnews.com

The post "RealRides of WNY" appeared first on Buffalo Cars

A new post appears daily on buffalocars.com, featuring old/interesting cars & trucks either seen in and around Western New York, seen by WNYers in their travels, or seen somewhere on the road by ex-WNYers.