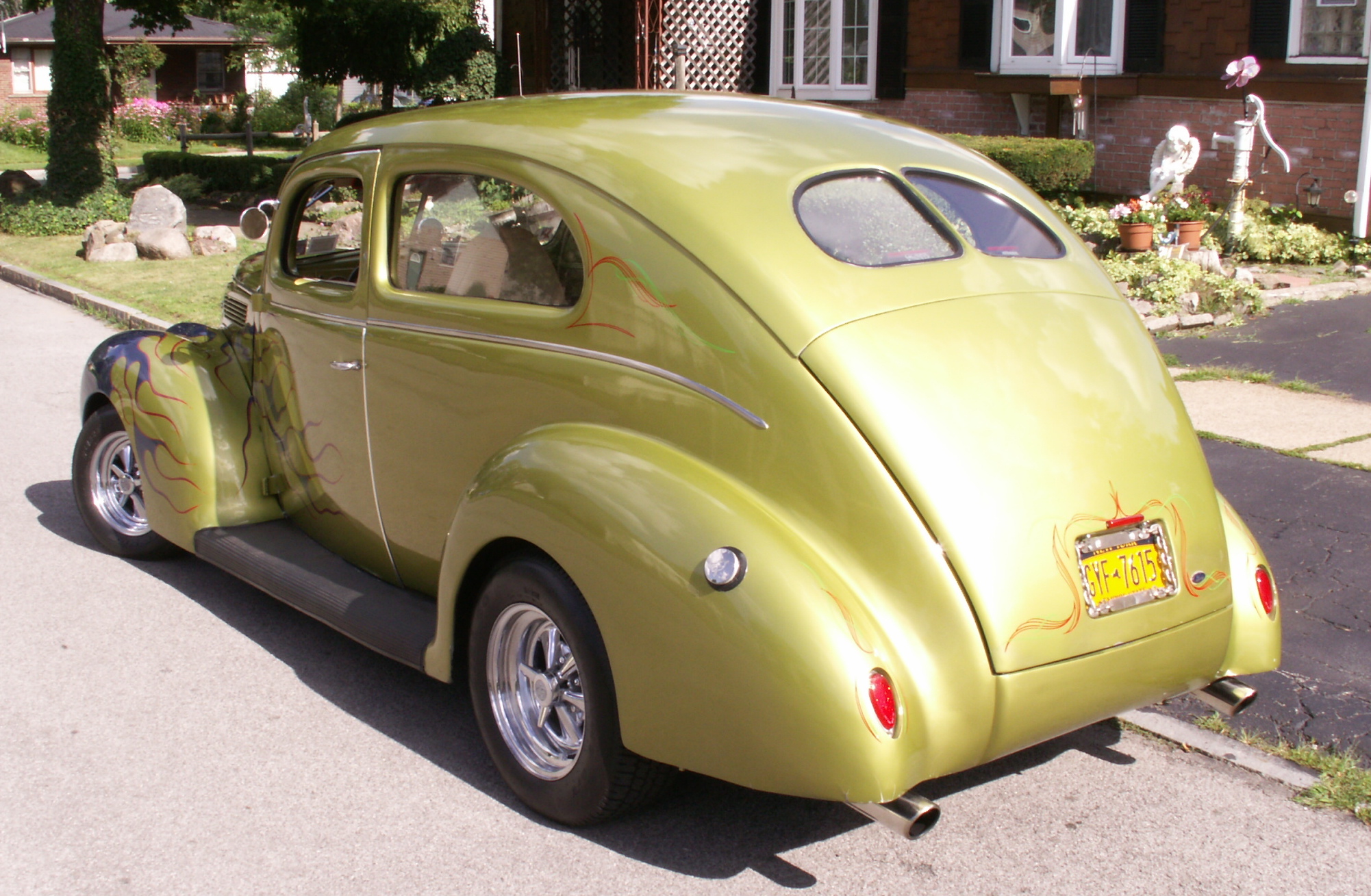 So yesterday we showed you the red Stude parked out on the street in front of a Niagara Falls house. Inside the garage was this 1938 Ford Deluxe Tudor sedan. Now you just know from yesterday's story that there's probably little chance of finding an old Ford flathead under the hood. Nope. It's a 350 Chevy. And starting it up to back out of the garage created mechanical music. This is what many boys my age dreamed of growing up in the 1950s and 1960s. And owner Angelo Marino's period custom paint job completes the picture perfectly! This car, I'm glad to say, just like yesterday's red Studebaker, is a driver, and can often be seen on the streets of The Falls. No trailer queens for these guys!

Jim Corbran, RRofWNY

…and check out our Facebook page: MomAndDadCars

The post RealRides of WNY appeared first on Buffalo Cars.