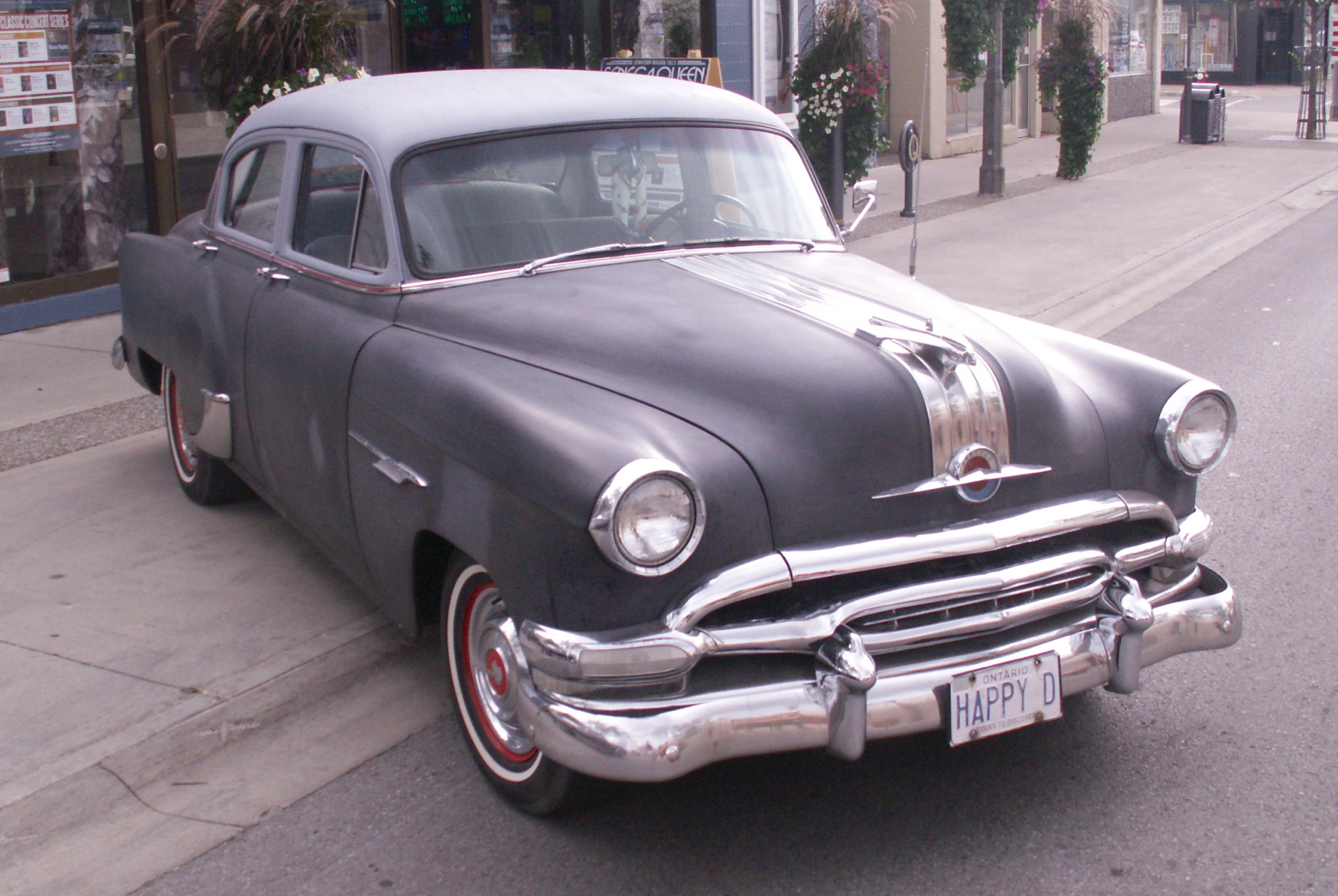 Indulge us today, as we pull in Niagara Falls, Ontario under the RealRides umbrella and feature this 1954 Pontiac Pathfinder. When I was a kid living not that far from the Canadian border, we used to see these things all of the time. Of course we called them Canadian Pontiacs because, well because that's what they were. Lower cost Pontiacs based on the less expensive Chevrolet — pretty much a Chevy with a Pontiac front clip and interior bits, including the dash. Seen last Tuesday at Cruisin' on the Q on Queen Street.

-Jim Corbran, RRofWNY

…and check out our Facebook page: MomAndDadCars

The post RealRides Of WNY appeared first on Buffalo Cars.