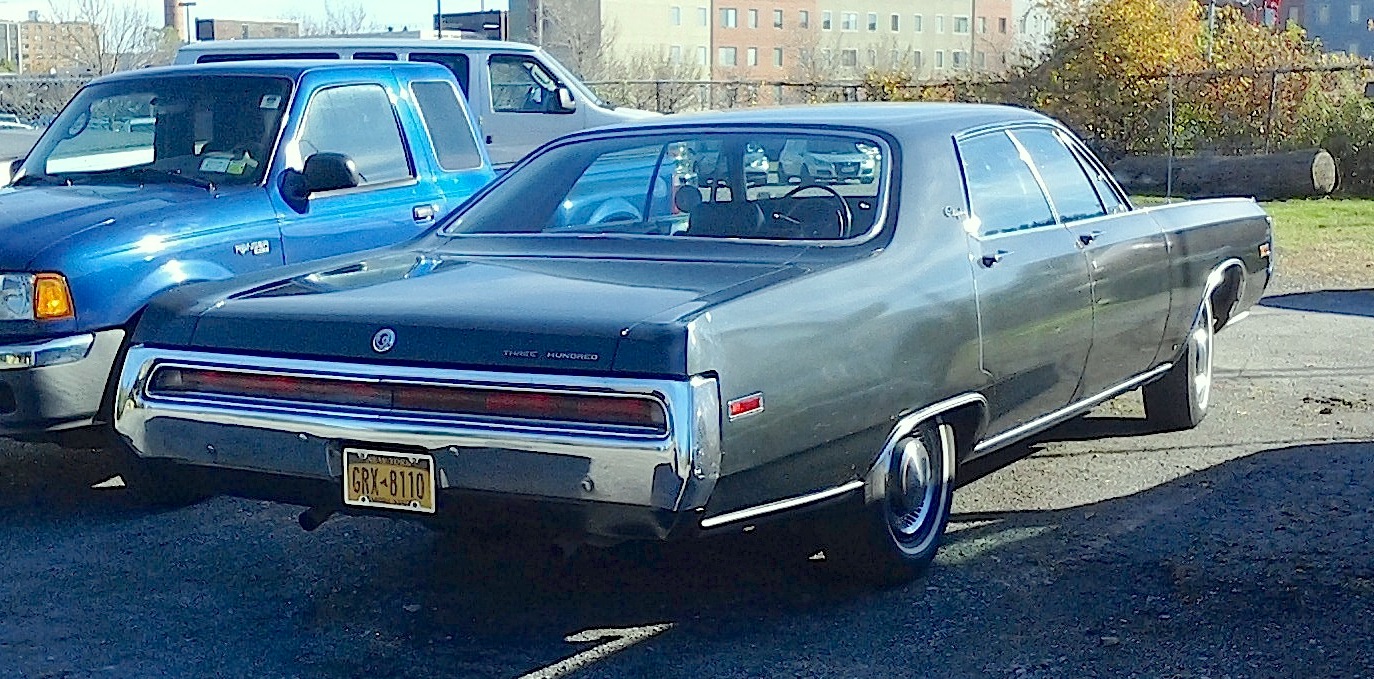 You do tend to notice more of your surroundings while riding a bicycle, which is how I noticed this 1970 Chrysler 300 sitting off to the side in a parking lot near Buff State. The letter-series 300 was originally Chrysler's hot rod when it debuted in 1955, but as you can see, by 1970 it morphed into a series, with this non-lettered four-door hardtop with whitewalls looking not quite so hot-roddish (this one's hidden headlights are open). Nevertheless, Chrysler revived the performance-minded 300 series for one more year in 1970, this time though it was the letterless Hurst 300 two-door, which came from the factory with Hurst performance parts. Only about 500 were produced.

Jim Corbran, RRofWNY

…and check out our Facebook page: MomAndDadCars

The post RealRides of WNY appeared first on Buffalo Cars.